The group was originally formed in the 1970′s as The Disciples Quartet, which dissolved in 1984. The Calvarymen was formed in 1985. They have shared the stage with The Hoppers, The Martins, Brian Free, The Blackwoods, The Lesters, The Dixie Melody Boys, The Steeles, The Freemans, The Isaac's, Tim Lovelace, Mark Bishop, Mark Tramill, The Perry's, and many others.
With recent tragedies faced by the quartet, the group has found the strength of the Lord as a constant guide. A fatal plane crash claimed the life of baritone Roger Hughes, and soon after cancer claimed the life of bass singer Don Gardner. Lead singer Galen Dixon suffered a severe broken back injury and then fought a battle with cancer and a year of chemotherapy. And tenor Doren Keeler had a near death experience after being struck by lightening. All of this has renewed the group's commitment to the necessity of spreading the message that ALL people need Jesus. Through all of these circumstances, the Lord has provided just the right individuals to keep the ministry of the Calvarymen going.
The Quartet has released 14 projects.
1.     Paradise
2.    America, In God We Trust
3.    Favorite Hymns
4.    Headed For Homeland
5.    Dry Ground
6.    Anywhere With Jesus
7.    Good Old Gospel
8.    Just Imagine
9.    Calvarymen Live—cd and cassette
10.  What A Day—cd and cassette
11.   All For One and One For All—cd and cassette
12.  Still Sailing—cd and cassette
13.  If Men See Jesus—cd and cassette
14.  I'm Glad I Know–cd
15.  Until You Find the Lord–cd
Each member of the Calvarymen is a born-again Christian with a desire to help others have a close, personal relationship with Christ. They also have the conviction that church attendance is a top priority and a vital part of "living the life".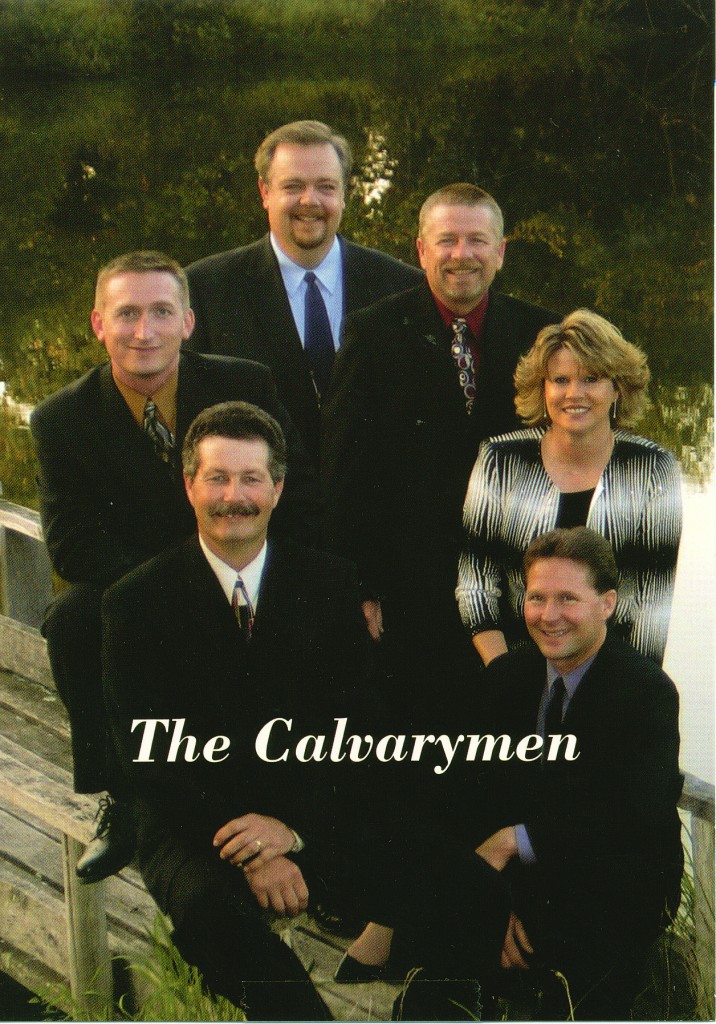 The Calvarymen
5851 Pryor Road Hartville, MO 65667

For Bookings:
Teresa Dixon – (417) 741-6574
Gary Coy – (417) 741-7118